For many years, the City of Boulder City had a vision… to create a one-of-a-kind, world class golf facility that would provide great golf programs, lessons and affordable recreation in Southern Nevada. That vision has been has been accomplished in the Boulder Creek Golf Club. Whether you are a local resident, visitor to the area, resort guest, local tournament coordinator, junior golfer, or major event coordinator we would be honored to share our world class golf facility with you and your group.
Desert Hawk
Desert Hawk 9 is designed and laid out through the natural rolling terrain, diverse and extremely beautiful. With a combination of oasis and desert themes, Desert Hawk allows golfers the chance to use all of the clubs in their golf bag off the tees and in the fairways. Providing opening and closing holes that have tremendous water features, this 9-hole layout presents excitement and challenges. Desert Hawk allows golfers to unleash monstrous drives and great golf shots on generous fairways. Desert Hawk will leave a lasting impression on golfers.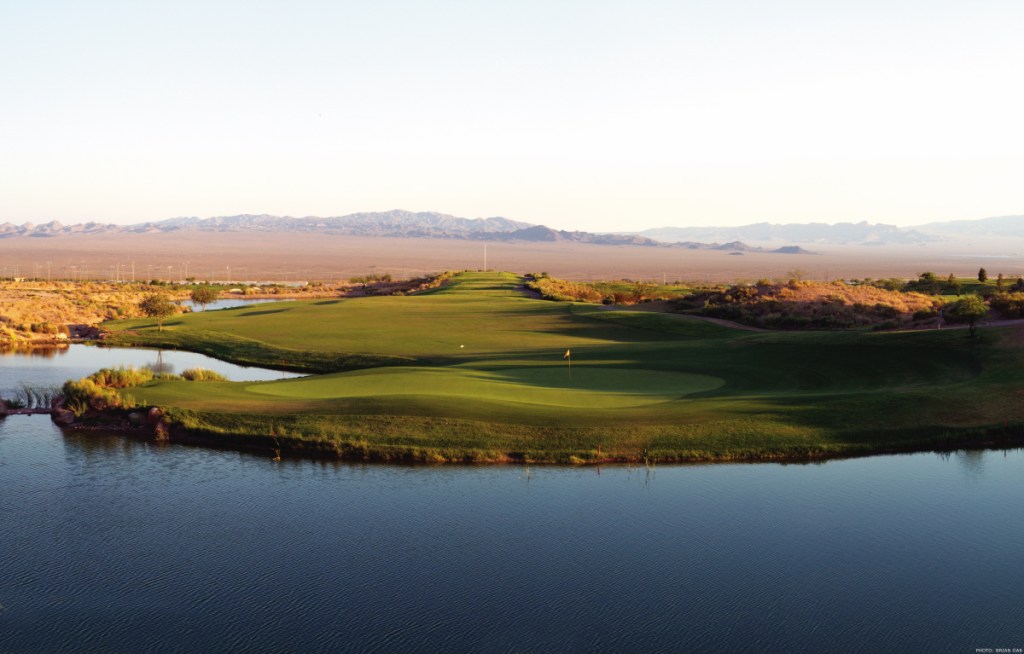 Coyote Run
Coyote Run 9 welcomes golfers with wide, lush fairways allowing for excellent playability and total comfort. With many arroyos meandering through the 9 holes, some of the most errant shots leave golfers with continuous scoring opportunities. While hosting a par 5 reaching from 635 to 500 yards, these 9 holes also offer a high degree of difficulty. Through smooth, subtle elevation changes and yards and yards of scenic natural landscape, Coyote Run offers golfers wonderful scenery and numerous golfing challenges.

Eldorado Valley
Eldorado Valley is a scenic yet diverse course. This unique, exciting course features a challenging yet fair layout that rewards much longer drives from the tee box. It offers many clear, concise, unobstructed shots from the lush fairway. If a golfer happens to drive it off track, the deep, natural sand bunkers will create a challenging scram. This course has everything for both the novice and professional golfer. Beautiful vistas, cool creeks, colorful wildflowers, and smooth beach bunkers add to the lure of this unique course.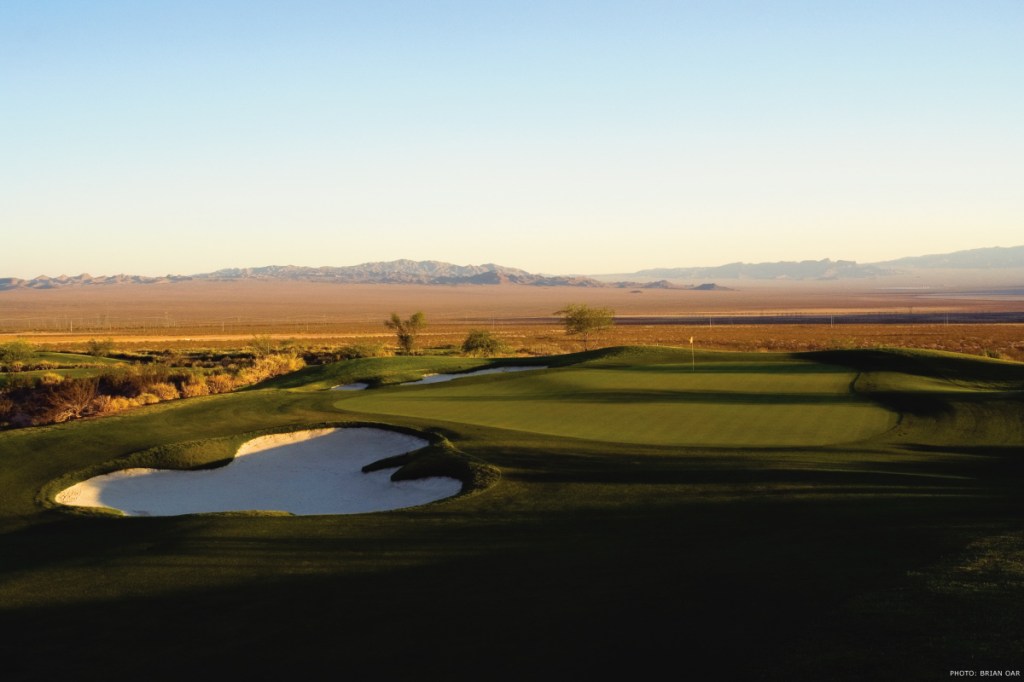 Desert Hawk/Coyote Run
| Men's | Slope | Rating |
| --- | --- | --- |
| Black Tees | 148 | 76.7 |
| Gold Tees | 142 | 74.4 |
| Blue Tees | 141 | 72.1 |
| White Tees | 133 | 69.7 |
| Red Tees | 121 | 66.8 |
| Women's | Slope | Rating |
| --- | --- | --- |
| White Tees | 137 | 74.2 |
| Red Tees | 127 | 71.4 |
| Green Tees | 123 | 67.5 |
Desert Hawk/El Dorado
| Men's | Slope | Rating |
| --- | --- | --- |
| Black Tees | 142 | 76.6 |
| Gold Tees | 137 | 74.0 |
| Blue Tees | 135 | 71.8 |
| White Tees | 130 | 69.2 |
| Red Tees | 117 | 66.7 |
| Women's | Slope | Rating |
| --- | --- | --- |
| White Tees | 137 | 73.8 |
| Red Tees | 127 | 72.0 |
| Green Tees | 123 | 68.1 |
Coyote Run/El Dorado
| Men's | Slope | Rating |
| --- | --- | --- |
| Black Tees | 144 | 76.1 |
| Gold Tees | 139 | 73.6 |
| Blue Tees | 136 | 71.7 |
| White Tees | 130 | 69.3 |
| Red Tees | 119 | 66.7 |
| Women's | Slope | Rating |
| --- | --- | --- |
| White Tees | 135 | 73.8 |
| Red Tees | 127 | 71.5 |
| Green Tees | 122 | 68.2 |